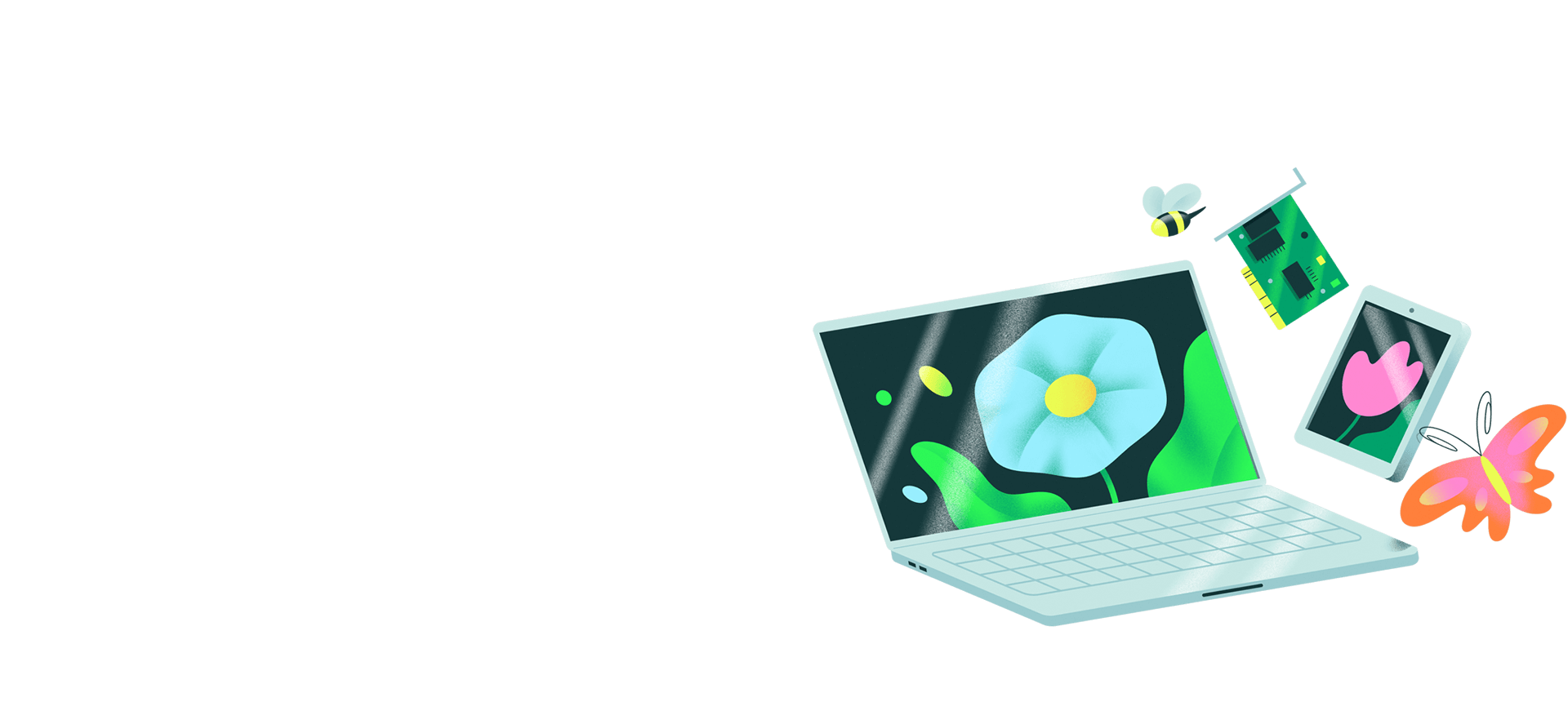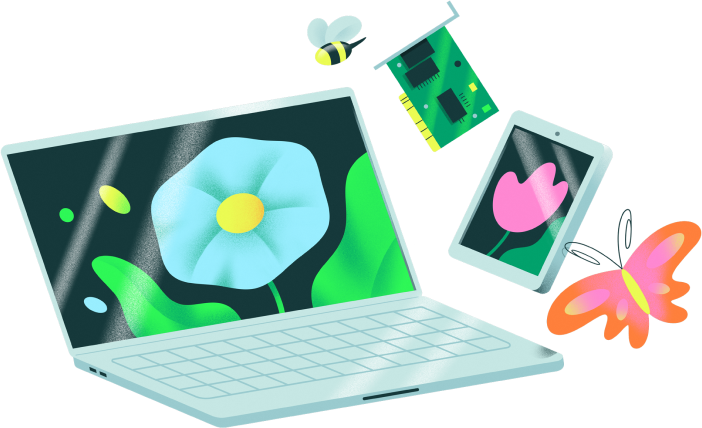 I want to

Sell
The climate prefers 'reused'
Sell your old hardware to help save resources and reduce the amount of new equipment being manufactured – for the sake of the environment and your wallet.

Secure
The security of your data is our top priority.
Our certified data deletion is completely
audit-proof and transparent.

Transparent
We'll evaluate your hardware for you – in a way
which is transparent and fair. Our process is fully
documented and you can view it at any time.

Sustainable
Refurbishing enables hardware to be
used for longer. This saves resources,
CO₂ and hard cash.
ITAD

Yesterday's hardware.
Refurbished for tomorrow.

We purchase the whole range of corporate IT equipment – from smartphones right up to servers. We'd be happy to advise you and put together a non-binding quote for you. Let us give your used hardware a new lease of life!


Enquire now
Secure IT purchasing and remarketing – this is how it works
We keep
your secrets
01

Transport
From the moment we collect your hardware, safety and security come first. So we'll pack up your equipment properly at your premises – and only collect it using our own drivers and lorries. What's more, our vehicles are GPS-monitored and sealed so they are tamper-proof.
02

Inventory-taking
Your goods and their accessories will be documented and checked to see if they contain any forgotten data carriers or documents. This is to prevent company-internal information from accidentally falling into the wrong hands.
03

Anonymisation
It goes without saying that nothing about your equipment should point towards you as its previous owner. So the hardware is anonymised and, for example, stickers or logos are removed.
04

Data deletion or data carrier destruction
Our sister company, DELIT AG, will delete your data using a certified and audit-proof procedure. If deletion is not possible, the data carrier will be destroyed and recycled – and you will be provided with video evidence of the shredding process.
05

Resale
After the data has been deleted, your hardware is refurbished and put back on the market as a 'refurbished' product. Everybody wins: you, your equipment's new owner – and the environment!
You can view all the reports and evidence in our DELPHI customer portal at any time.
IT's so easy being green

Sell your old
IT equipment!
Classic purchase scheme
We'll make you a fair offer and take on all the planning and implementation work.
Price after audit
We specify a price for your hardware after thoroughly checking it over – a fully transparent process which you can view at any time.
Trade in
Simply swap your used equipment for a voucher to spend on refurbished hardware.
IT remarketing:environmentally friendly
and future-proof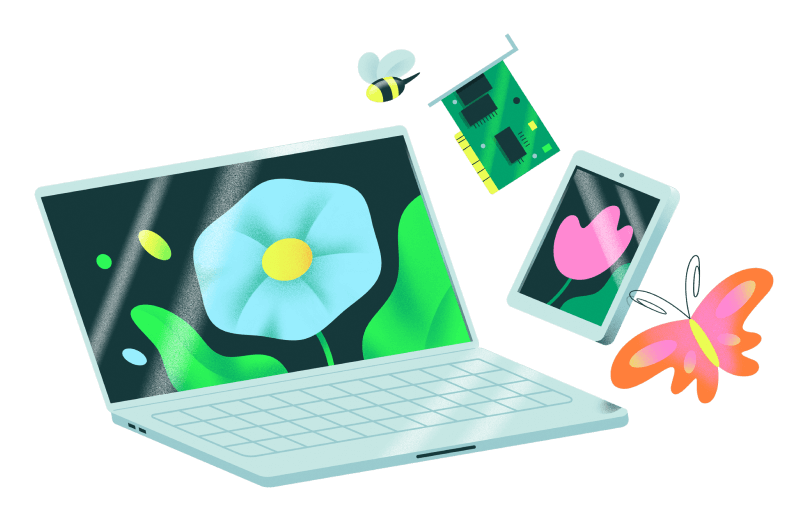 As well as requiring long transportation routes, manufacturing new electronic equipment uses up a lot of energy, resources and water – especially due to the mining and processing of metals. At the same time, our throwaway society generates enormous quantities of electronic waste, which is often not recycled and, instead, becomes an environmental problem in less developed countries.

IT remarketing allows used hardware to be kept in service for longer, avoiding premature disposal and the manufacture of new equipment. This enables us all to conserve resources and reduce emissions.
Learn more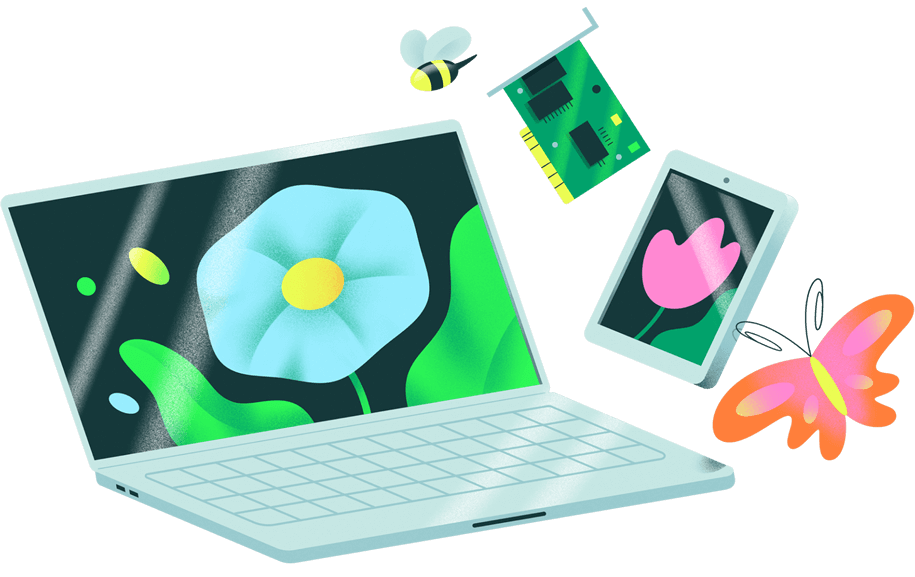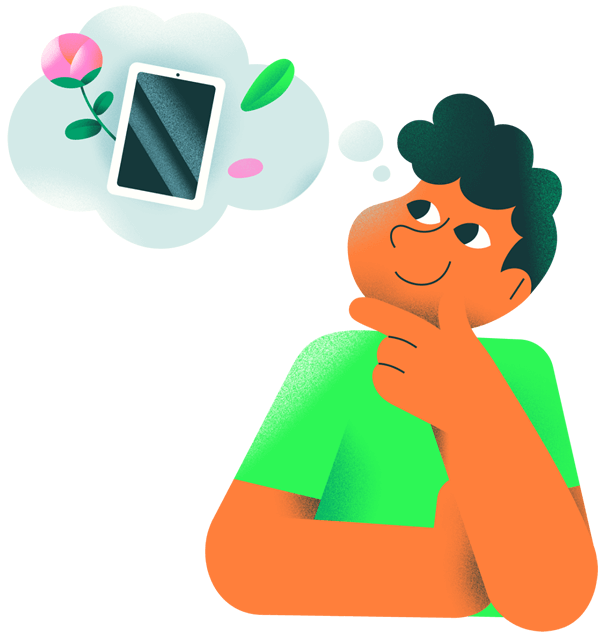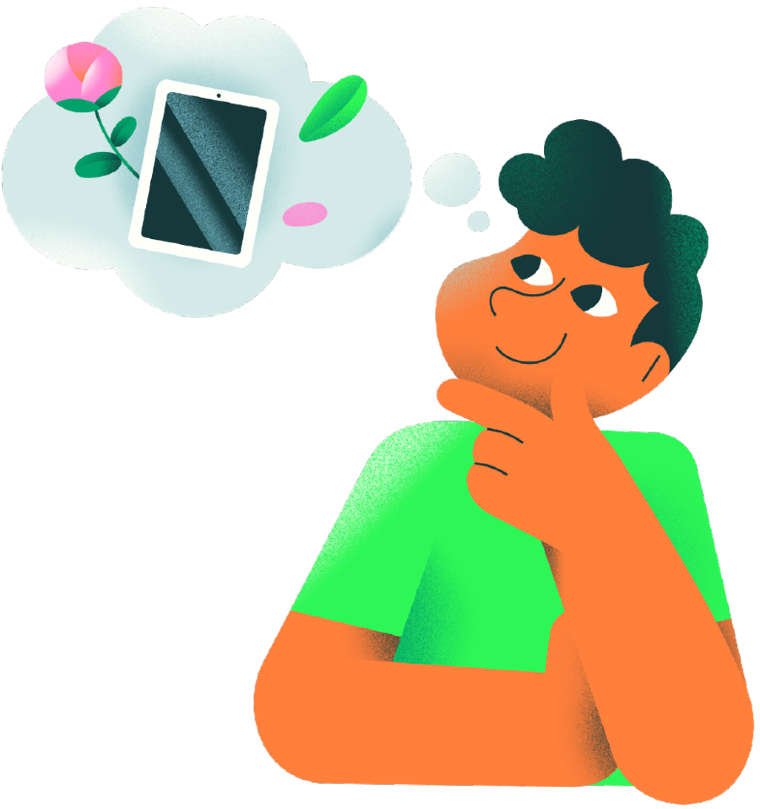 Selling hardware:
questions and answers
Why – and at what point– does it make sense to sell my hardware?
In principle, it's always worth checking whether selling your old hardware to Green IT Solution GmbH makes sense. Many of our customers already plan the sale of their old hardware before making new purchases. The advantage: you get space for your new equipment as well as help with financing it.
What information do we need for a purchasing query?
To be able to make you a purchase offer as quickly as possible, we only need a list of the item numbers of the equipment you wish to sell. You're welcome to download our Excel template, fill it out and send it to us via the contact form on our website. Alternatively, you can visit our shop directly and add the products to your query. But a simple e-mail listing the relevant items is fine too, of course. Once we've checked it through, we'll send you our quote for the IT purchase.
How can I help the environment by selling my hardware?
To protect our planet, we must use fewer resources. The best way to do this is to use existing equipment for as long as possible. If you sell on your used IT hardware, you're ensuring it stays in circulation. So you're doing your bit for the environment and, at the same time, boosting the ROI of your IT equipment.
How is my corporate data protected?
Together with our sister company, DELIT AG, we've developed a process which ensures your data is protected. This process is software-supported and cannot be circumvented – preventing any human error. In addition, all steps are thoroughly documented and you can check them at any time.
In particular, data deletion is performed according to strict security criteria and is ISO 27001-certified. So we can guarantee you complete, audit-proof deletion of your data.
Data deletion or data carrier destruction – which is better?
Destroying the data carriers is not necessary to protect your data. Professional data deletion offers the same level of security and is the more environmentally friendly alternative – as the hardware can still be used afterwards. However, in some cases, destruction of the data carrier is unavoidable – for example, if it is defective, if complete data deletion cannot be guaranteed or if regulations require it to be destroyed. In this case, the data carrier is destroyed by our sister company, DELIT AG, in line with strict requirements. Afterwards, you'll receive video evidence of the destruction process and the destroyed data carrier will be passed on to a recycling company.
How can I be sure that I'm getting the best price for my hardware?
Our audit process is completely transparent to you. We evaluate each piece of equipment individually, according to comprehensible, fixed criteria. All defects resulting in the equipment being downgraded from the best potential evaluation are documented and, of course, you can view this documentation.
I am ISO 27001-certified. Will I get an appropriate certificate for my audit?
We document every data carrier by its serial number, enabling it to be traced. After the data deletion or data carrier destruction process, you'll receive an individual certificate for each data carrier – showing the serial number and the time of the data destruction.
DELIT AG – our sister company which carries out this work – is also ISO 27001-certified and therefore authorised to issue the certificates required for your information security audit.
Can I donate my IT hardware to charity?
If your hardware is no longer suitable for resale, but is still fully functional, we offer you the option of donating it to charity. Here we cooperate with charitable organisations.